Monday to Friday

5am - 10am - El Show del Mandril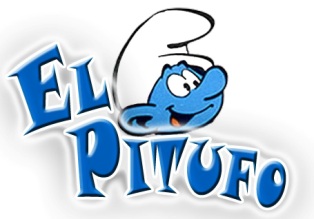 10am - 11am - Las Viejas del Pitufo. Juan Zendejas "ElPitufo" presents the Best of Spanish Oldies. Send him an email alaire@radiolabronca.com or call him at 541-548-6260
11am - 2pm - Listen to Ruby. Ruby is full of New Surprises ever day. Your stay in Central Oregon or in your workplace will be more enjoyable by listening to the best hits of yesterday, today and tomorrow. Spanish news at top of the hour. Call-In's at 541-548-6260. email raquests: alaire@radiolabronca.com
2pm - 7pm.- Erazno y La Chokolata. Erazno Y La Chokolata is the Afternoon Radio Version of Saturday Night Live. A variety show for listeners of all ages. Comic genious parody artists Erazno & La Chokolata deliver hours of hilarious, outrageous, and fast-pased fun.
7pm - 5am - Continuous hits. At "La Bronca" you will always hear one hit after another....and another....and another.....
Wednesday
1pm - 2am - Get in touch with the Latino Community of Central Oregon by listening to "Latinos Unidos" every Wednesday from 1pm-2pm, with discussions of social and community interest. Find out about all the different services that are offered to the Spanish speaking community by different organiztions.
Friday
1pm - 2am - El Tianguis is a Spanish Version of the popular Tradio program where our listeners sell or give away their unwanted items
Sunday
6am - 10am - Amanecer Campirano 6am-9-am and Estrellas en el cielo 9am-10am: This hour is dedicated to the mexican music legends that have moved on to a better life. In this repertoire are unforgettable stars like Pedro Infante, Javier Solis, Jorge Negrete, Jose Alfredo Jimenez and Cornelio Reyna.